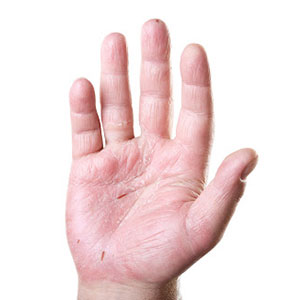 What is Allergic Contact Dermatitis?
Allergic contact dermatitis is a skin condition caused by a reaction to a contact allergen. The reaction does not occur upon first contact but after a second or repeated exposure over time to the same allergen. Common contact allergens include ingredients in fragrance and cosmetics; preservatives; rubber; plants; nickel, gold, and other metals; and many others. Allergic contact dermatitis can take many forms: a red, itchy rash; dry and cracked or scaly skin; bumps, blisters and lesions; and swelling and tenderness. Once you have developed allergic contact dermatitis, it is likely to recur. A personal or family history of other allergies may increase your chance of developing this skin condition.
Wondering about the costs related to patch testing?
Saguaro Dermatology Reviews
Itaro Elaisa

"I totally recommend this place to anyone who's looking for a dermatologist who's professional, informative, respectful and very helpful. They are quick to solve your problems and get you home. "
Kristin Ulrich-Uhles

"Dr Dathan and the team were very helpful, kind and knowledgeable. Plus, there was no wait time so I was able to get back to work faster than expected. I would highly recommend."

Sally Shepstead

"Very friendly and professional. I had a great experience, Dr. Hamman was very good at answering my questions and concerns. I will certainly come back for another visit."

Kylin Chen

"The office was recently renovated--it is a beautiful, clean, and calm environment. I would highly recommend this practice for anyone who is looking for a general dermatologist."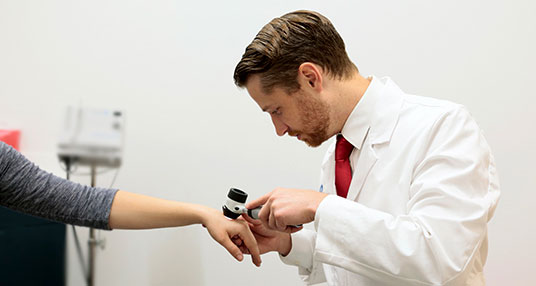 About Saguaro Dermatology
Our comprehensive dermatology clinic is dedicated to providing you with the highest quality of care, innovative practices, helpful resources and state-of-the-art technology to prevent and treat a multitude of skin disorders. Led by Medical Director, Dathan Hamann, MD, FAAD, our passionate team looks forward to serving you with respect and compassion.